What to Watch on FandangoNOW: 'Trolls World Tour,' 'Like a Boss' and Recommendations for Easter and Passover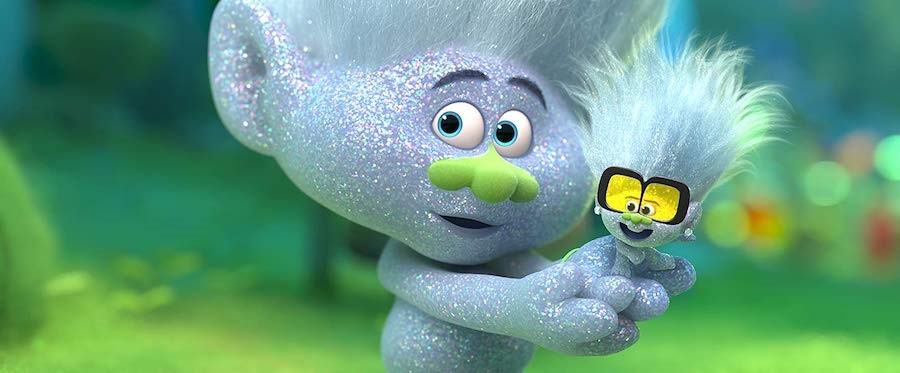 Want to know what's coming soon to digital and what to watch right now on FandangoNOW? Here is your weekly guide to the latest releases:

What are the biggest new movies to watch right now?

This week's new digital releases to buy include the comedy Like a Boss, which stars Rose Byrne and Tiffany Haddish as entrepreneurs in a business battle against Salma Hayek.

Plus, The Gentlemen returns director Guy Ritchie to the crime genre, The Turning and Gretel & Hansel both offer twists on classic horror literary tales, and Donnie Yen returns as the titular Kung Fu master in the martial arts sequel Ip Man 4.

What movies can be paired for purchase with new releases?

Tiffany Haddish fans will want to not just pick up Like a Boss but also her recent collaboration with Tyler Perry, Nobody's Fool. The two comedies can be bought together for under $30.

For those looking forward to the new martial arts movie Ip Man 4, there's also a deal to buy the whole Ip Man series, including the 2008 original and its three sequels, all together for under $20.

Are there any other big movies coming out this week?

This Friday, April 10, sees the premiere of the highly anticipated animated sequel Trolls World Tour, which will be available for a premium rental. The musical feature follows up the 2016 Oscar-nominated original, Trolls, and can be pre-ordered today.

Then, after the kids go to bed, two new horror movies will also be available to own on digital this weekend: the acclaimed oceanic sci-fi thriller Sea Fever and We Summon the Darkness, which involves a deadly satanic cult.

What movies are now available as rentals?

You can now have a virtual ladies night and join in the fun with either the March sisters or the antiheroines of Gotham City, as Greta Gerwig's adaptation of Little Women and Cathy Yan's DC comic book movie Birds of Prey: And the Fantabulous Emancipation of One Harley Quinn are available to rent digitally.

If hanging out with furry friends is more your bag, then check out the musical Cats, based on the Broadway sensation and starring Jennifer Hudson, James Corden and Taylor Swift as singing kitties, and Dolittle, which stars Robert Downey Jr. as the titular doctor who can talk to animals. Both can be rented now.

Can you recommend some great binge bundles to rent?

Stephen King fans can rent Stanley Kubrick's horror classic The Shining (which turns 40 this summer) along with the new sequel adaptation starring Ewan McGregor, Doctor Sleep, together as a bundle for under $10.

And if you love the Lego-based animated movies, there's a three-pack bundle including The Lego Movie, The Lego Batman Movie and The Lego Ninjago Movie.

What are some movies to watch for Easter and Passover?

With Passover starting this week and Easter being observed on Sunday, now is the time to rent religious favorites The Ten Commandments (the 1923 and 1956 versions are available as a bundle), The Passion of the Christ and Risen.  

Other Easter-set movies to rent include the family film Hop, the horror sequel Critters 2: The Main Course, Kevin Smith's Mallrats and the classic musical Easter Parade. Also check out FandangoNOW's Easter sales for faith titles and for kids movies.

Are we celebrating any big anniversaries this week?

The first Bad Boys turns 25 years old this week, so it's a great time to pick up all three installments of the Bad Boys trilogy, including the just-released Bad Boys for Life, in one bundle.

Other classics celebrating anniversaries include two music-heavy favorites: John Waters' Cry Baby, starring a young Johnny Depp, turns 30; and Girls Just Want to Have Fun, featuring a young Sarah Jessica Parker, is 35 this week. Also turning 25 this week is the Disney cult classic A Goofy Movie.

Which must-see movies are coming soon to FandangoNOW?

Arriving on digital in just one week, on April 14, the unrated version of the Blumhouse-produced horror movie Fantasy Island is joined by the action drama The Rhythm Section and Underwater, a sci-fi action movie starring Kristen Stewart.

And at end of the month, on April 28, the romantic drama The Photograph will be available to buy on FandangoNOW.

What are the 10 most popular new movies on FandangoNOW?
1. Bad Boys for Life

2. Sonic the Hedgehog

3. Onward

4. The Invisible Man

5. Star Wars: The Rise of Skywalker

6. Bloodshot

7. Birds of Prey

8. Jumanji: The Next Level

9. I Still Believe

10. The Call of the Wild