What to Watch on FandangoNOW: 'To the Stars,' Michael Shannon in 'The Quarry,' Earth Day Movies and More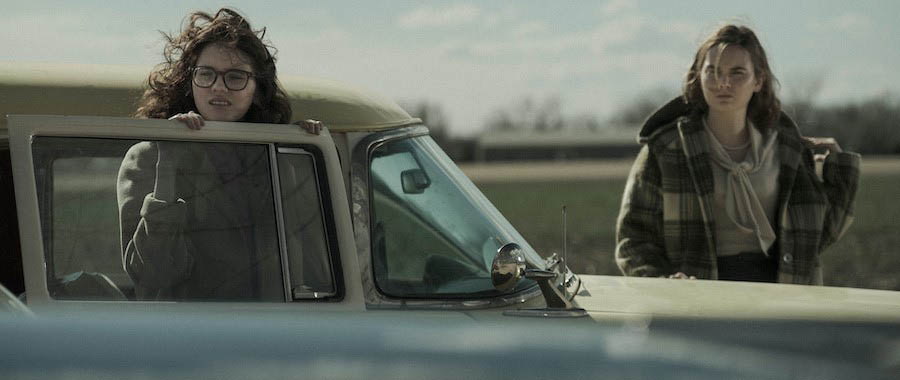 Want to know what's coming soon to digital and what to watch right now on FandangoNOW? Here is your weekly guide to the latest releases:

What are the latest new releases to watch right now?

Michael Shannon and Shea Whigham have appeared together in many movies and TV shows, including Take Shelter, Tigerland and the Martin Scorsese series Boardwalk Empire. They reunite again in The Quarry, a crime drama in which Shannon plays a small town police chief investigating Whigham's mysterious drifter.

In addition to The Quarry being available to rent, you can buy Drake Doremus' romantic drama Endings, Beginnings, starring Shailene Woodley, and buy or rent the fantasy drama Wendy, a modern reimagining of the Peter Pan story from Oscar-nominated filmmaker Benh Zeitlin (Beasts of the Southern Wild).

What movies are great to pair with those new releases?

While you're picking up the latest from Drake Doremus, we also recommend the Art House Films five-pack, including Doremus' Like Crazy and four other favorites, all to own for under $20. And a great companion to Wendy is Disney's Peter Pan, available to buy in a Signature Series edition with tons of bonus features.

Are there any other big movies coming out this week?

On Friday, you can pick up a digital copy of the highly acclaimed coming-of-age drama To the Stars, which debuted at the 2019 Sundance Film Festival. Shea Whigham also co-stars in the 1960s-set movie as the father of a shy teenager (Kara Hayward) who befriends the more reckless new girl in town (Liana Liberato).

What movies are newly available as rentals?

In addition to The Quarry and Wendy, the hit action comedy sequel Bad Boys for Life, reuniting stars Will Smith and Martin Lawrence, is now available to rent. That blockbuster release is joined this week by the comedy Like a Boss, the horror movie The Turning, and another action movie sequel, Ip Man 4: The Finale.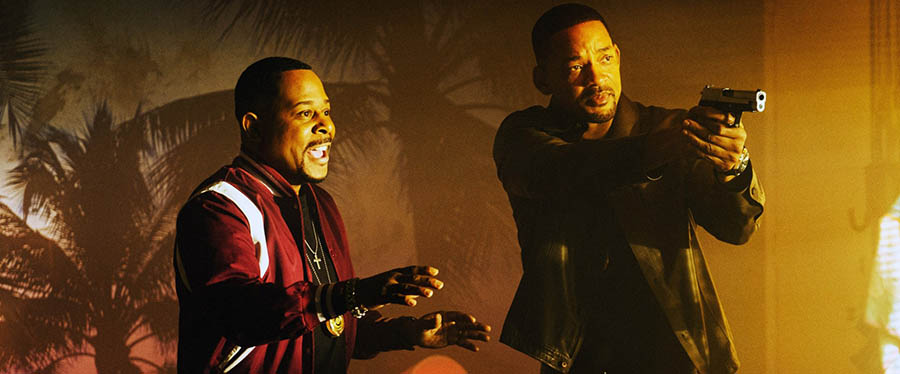 Can you recommend some great binge bundles to rent?

To go with Bad Boys for Life, you'll want to also rent the first two Bad Boys movie, which are bundled together for under $12 for the 4K UHD versions. We also recommend the five-movie Buddy Comedy Pack, including 21 Jump Street, 22 Jump Street, Step Brothers, The Other Guys and Talladega Nights all for under $10.

What are some movies to watch for Earth Day?

Earth Day, which falls on April 22, is a time to celebrate our planet and support the environment, and we've got some perfect picks for the occasion. First, we recommend one of the earliest Disneynature movies, the aptly-titled Earth, which showcases a number of animals in different parts of our wonderful world. 

Other movies for the whole family to enjoy on Earth Day include the environmentally themed animated features Princess Mononoke, Ferngully: The Last Rainforest (which you can buy together with its sequel) and Dr. Seuss' The Lorax. Also, Pixar's Wall-E, which shows a future Earth sadly filled with trash. 

For the older viewers, there are many science fiction movies that warn about the fate of the planet if it's not taken care of, such as the 1951 classic The Day the Earth Stood Still and The Arrival, both of which involve alien invasions. And don't forget about Waterworld, set in a future flooded by melted ice caps.

Be sure to also check out our selection of 50 movies curated for Earth Day's 50th anniversary.

Are we celebrating any big anniversaries this week?

This week, the World War I classic All Quiet on the Western Front turns 90 years old. Where the Buffalo Roam, in which Bill Murray portrays "gonzo" author Hunter S. Thompson, turns 40. This weekend marks the 25th anniversary of the Ice Cube comedy Friday, and today the sports romance Love & Basketball turns 20.

Which must-see movies are coming soon to FandangoNOW?

At the end of this month, on April 28, the romantic drama The Photograph will be released. Then early next month, on May 5, Clark Duke makes his directorial debut with Arkansas, a drug-dealer crime comedy starring Duke, Liam Hemsworth, Vince Vaughn, John Malkovich, Vivica A. Fox and Michael K. Williams.

What are the 10 most popular new movies on FandangoNOW?
1. Trolls World Tour

2. Bad Boys for Life

3. Sonic the Hedgehog

4. Underwater

5. Fantasy Island

6. The Invisible Man

7. Birds of Prey

8. Dolittle

9. The Gentlemen

10. Jumanji: The Next Level