What to Watch on FandangoNOW: 'The Photograph' is New This Week; 'The King of Staten Island' is Coming Soon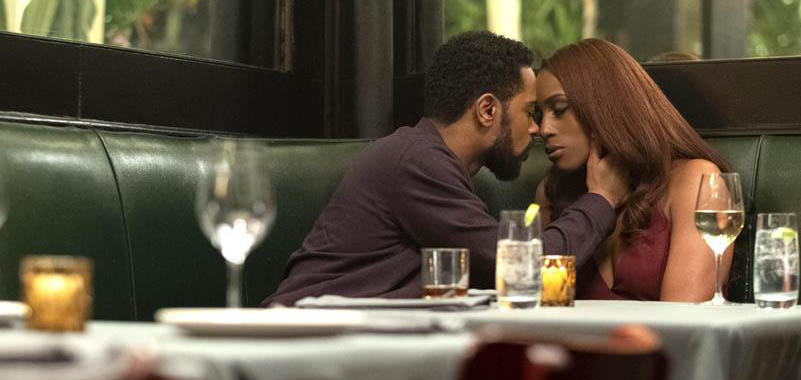 Want to know what's coming soon to digital and what to watch right now on FandangoNOW? Here is your weekly guide to the latest releases:

What movies were just announced for digital release?

Judd Apatow's The King of Staten Island, which stars Pete Davidson (Saturday Night Live) and Marisa Tomei, will go straight to digital release on June 12. The Universal Pictures comedy-drama is based on Davidson's own story and had previously been set for theatrical release the same month.

What are the latest new releases to watch right now?

Issa Rae (Little) and Lakeith Stanfield (Knives Out) exhibit phenomenal chemistry in the romantic drama The Photograph, from writer-director Stella Meghie (Everything, Everything). Rae plays the daughter of a famous photographer, and Stanfield is a journalist who becomes unexpectedly close to his latest story.

While The Photograph is currently available for purchase, you can now buy or rent The Assistant, starring Ozark's Julia Garner as an assistant to a shady Hollywood producer. Also, there's Angus Macfadyen playing the titular king of Scotland in Robert the Bruce, a role he previously portrayed in Braveheart.

What movies are great to pair with those new releases?

Braveheart is an obvious perfect movie to pair with Robert the Bruce. Also: get to know the team behind The Photograph by watching Rae and Stanfield in their respective hit series Insecure and Atlanta, while Meghie's Everything, Everything is available in a bundle to buy with the romantic drama Me Before You.

What movies are newly available as rentals?

The family action comedy Sonic the Hedgehog is now available to rent. The hit video game adaptation stars a CG-animated version of the title character (voiced by Ben Schwartz) who becomes trapped on Earth, befriends a small town sheriff (James Marsden) and battles the evil Dr. Robotnik (Jim Carrey).  

Can you recommend some great binge bundles to rent?

Black Widow was originally scheduled to open this weekend, so as a substitute for the Marvel movie's release, we recommend watching Scarlett Johansson in Under the Skin. It can be rented along with two other genre essentials (High Life and Ex Machina) as part of the A24 Sci Fi Caviar bundle, all for under $13.

Florence Pugh will be making her Marvel Cinematic Universe debut in Black Widow, so you should also check out her highly acclaimed performance in Ari Aster's horror movie Midsommar. That can be rented as part of an A24 two-pack bundle with Hereditary, also written and directed by Aster, for under $10.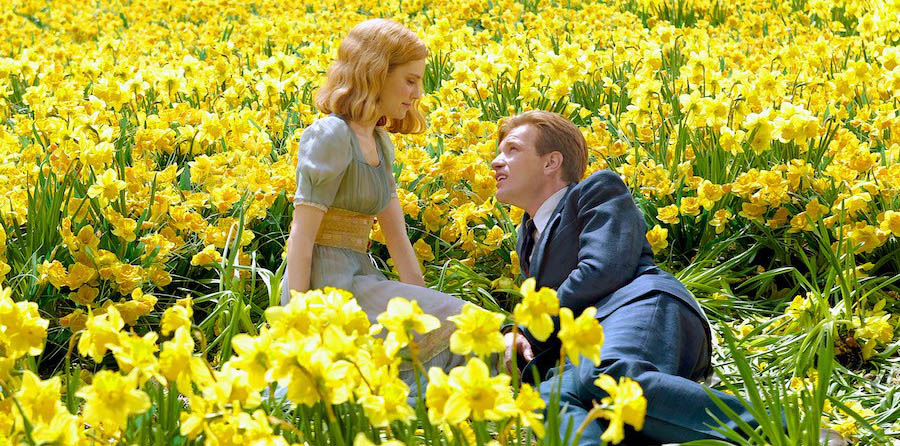 What are some movies to watch for the start of May?

It's gonna be May. This Friday kicks off a new month, and after April's showers, we get May flowers. While things are blooming outside, there are plenty of floral films to enjoy while you're inside, including the Disney animated classics Alice in Wonderland, Bambi and Beauty and the Beast. 

As for live-action flowers, you can't go wrong with the orchids in both Adaptation and The Great Gatsby. Then there are the poppies of The Wizard of Oz and the daffodils of Big Fish. And while the mean, green, man-eating Audrey II in Little Shop of Horrors isn't a flower, the killer plant does reside in a flower shop.  

Are we celebrating any big anniversaries this week?

This week, the classic rom-com My Favorite Wife, featuring the iconic pairing of Irene Dunne and Cary Grant, turns 80 years old. Other notable anniversaries include the cult action movie Gymkata turning 35 and the sci-fi drama Frequency turning 20. Also, The Hitchhiker's Guide to the Galaxy opened 15 years ago.

Which must-see movies are coming soon to FandangoNOW?

Next week, on May 5, Clark Duke makes his directorial debut with Arkansas, a drug-dealer crime comedy starring Duke, Liam Hemsworth, Vince Vaughn, John Malkovich, Vivica A. Fox and Michael K. Williams. On the same day, you'll be able to buy the Liam Neeson and Lesley Manville romantic drama Ordinary Love.

A few days later, on May 8, the musical remake of Valley Girl and the mystery thriller A Good Woman is Hard to Find both hit FandangoNOW. Then later in the month, the Scooby-Doo animated feature Scoob!, which was originally planned as a theatrical release, goes straight to digital on May 15.

What are the 10 most popular new movies on FandangoNOW?
1. Bad Boys for Life

2. Trolls World Tour

3. Like a Boss

4. Sonic the Hedgehog

5. Bloodshot

6. Ip Man 4: The Finale

7. Birds of Prey

8. Fantasy Island

9. The Lost Husband

10. The Invisible Man