Watch 'Trolls World Tour' Exclusive Clip: Dance-off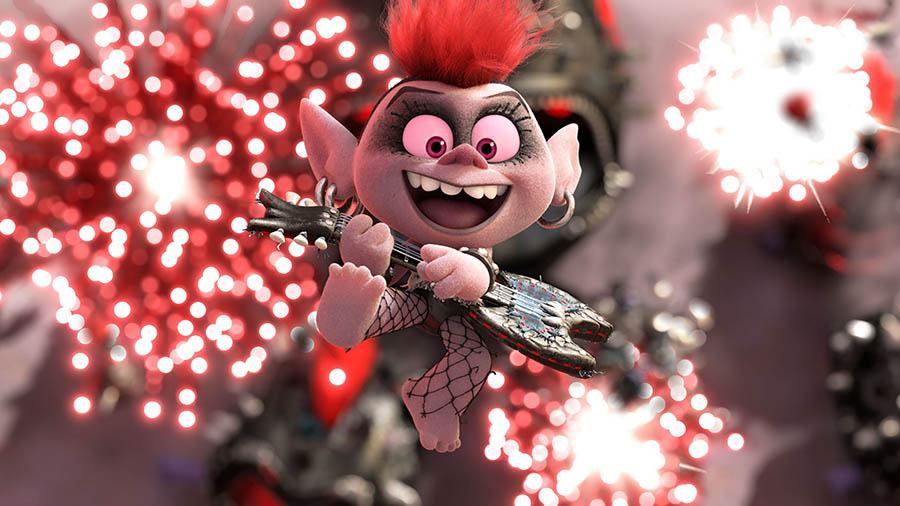 Trolls: World Tour is available to watch right now on FandangoNOW. Check out a brand new exclusive clip from the film below.

The cheerful Poppy (Anna Kendrick) and the grumpy Branch (Justin Timberlake) teamed up to save their friends in the light-hearted musical adventure Trolls (now available to rent or buy). They face an even more daunting challenge in the all-new Trolls World Tour. Queen Barb (Rachel Bloom) and her father, King Thrash (Ozzy Osbourne), are determined to conquer rival Troll tribes by any means necessary. Realizing that the fate of the world is at stake, Poppy and Branch embark on an ambitious new mission to unify all Trolls everywhere.

In our exclusive clip, Branch finds himself all tied up with nowhere to go. Or, rather, somewhere he doesn't necessarily want to go, as he realizes that two rival musical tribes have arrived with different destinations in mind for him. How can this dilemma be solved peacefully? Only one solution presents itself!

James Corden, Caroline Hjelt, Aino Jawa, Ron Funches and Kunal Nayyar also star, as well as a wondrous cast of musical luminaries, including Mary J. Blige and Kelly Clarkson. Enjoy the delightful video below, then watch Trolls World Tour when it debuts on FandangoNOW!