Watch Exclusive 'Love and Monsters' Clip: This Is Bad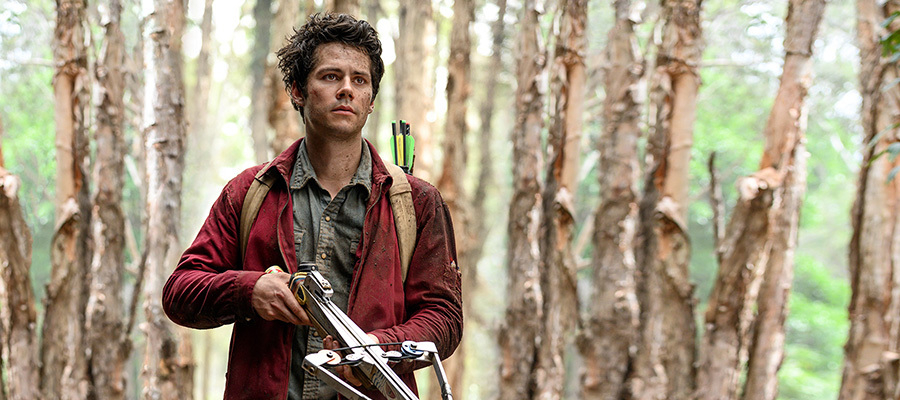 True love endures all, even a massive invasion from outer space that leaves the Earth in apocalyptic ruins. In Love and Monsters, young Joel (Dylan O'Brien) is among the lucky survivors and is determined to reunite with his beloved girlfriend Aimee (Jessica Henwick). Now all he has to do is travel 80 miles on foot through unknown territory ruled by dangerous monsters that have conquered the planet. Clearly, he could use a little help!

Early in his journey, accompanied only by a canine companion, Joel finds himself in a spot of trouble in our exclusive clip. He has tumbled to the bottom of a large hole, which might not normally be a big problem for the adventurous Joel, but this is bad under the circumstances, especially when he hears the unsettling approach of a large and threatening monster. Now what?

Watch the exciting video below to see what happens. Ariana Greenberg and Michael Rooker also star in the thrilling adventure. Love and Monsters opens today in select theaters nationwide and is also available to watch on FandangoNow and other premium video on demand digital platforms.