Watch Exclusive 'Irresistible' Clip: Hypocrites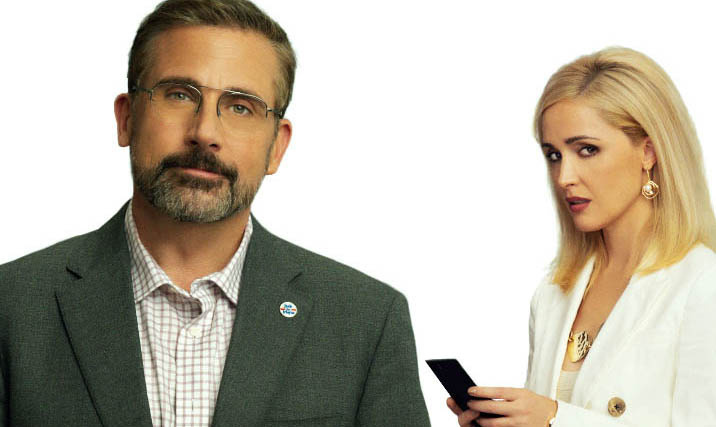 Written and directed by Jon Stewart, the sharp comedy Irresistible follows Gary Zimmer (Steve Carell), who has waged many weary battles in his long and storied career as a national political consultant. Gary's batteries are recharged, though, when he decides to help retired military veteran Jack Hastings (Chris Cooper) win elected office in a small town in the Midwest. That is, until his longtime political foe Faith Brewster (Rose Byrne) enters the scene, determined to defeat Gary's candidate, come what may.

We get a good taste of the feisty, adversarial relationship between Gary and Faith in our exclusive clip. The rival consultants have each arrived at a crowded outdoor event to tout their chosen candidates, but can't resist comparing notes in a very pointed manner, leading Gary to make a rude gesture toward Faith that is unintentionally seen by a shocked passerby.

Topher Grace, Natasha Lyonne and Mackenzie Davis also star. Watch the video below, then pre-order Irresistible on FandangoNOW and get 50% off 50+ Universal Pictures through June. The comedy will be available to watch on Friday, June 26.