This Week in Movie News: Marvel Studios Sets 'Deadpool 3,' Another 'Pink Panther' Reboot and More

Need a quick recap of the past week in movie news? Here are the highlights: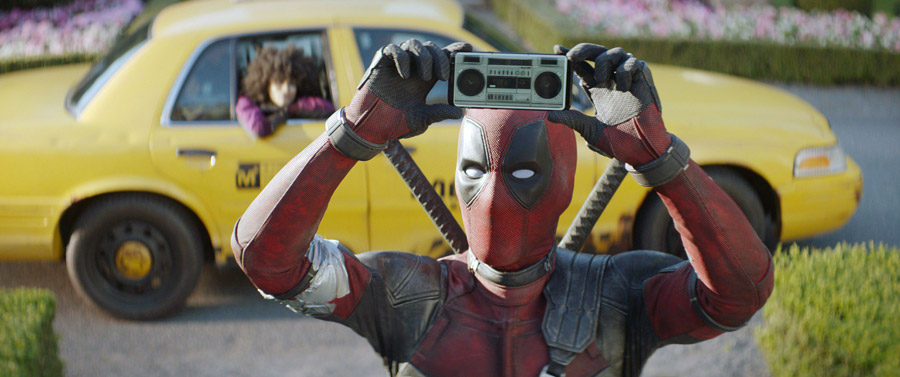 Disney's Deadpool: Marvel Studios will continue the Deadpool franchise starring Ryan Reynolds following Disney's acquisition of its original studio, Fox. Deadline reports that the comic book comedy Deadpool 3 will still likely be R-rated and that the studio has hired Bob's Burgers writer-producers Wendy Molyneux and Lizzie Molyneux-Logelin for the sequel's script.

Sylvester Stallone in the DCEU: Just when we thought The Suicide Squad was done filming, a sly bit of last-minute casting was revealed. Director James Gunn surprised fans with an Instagram post confirming that action movie icon Sylvester Stallone had joined the DC supervillain team-up. Which character the actor is playing, though, remains a secret.

Return of Pink Panther: MGM is developing a new movie version of the Pink Panther franchise scripted by Bad Boys for Life co-writer Chris Bremner. According to The Hollywood Reporter, this incarnation will be directed by Sonic the Hedgehog helmer Jeff Fowler and follow an inspector who has a pink panther as an imaginary friend who helps him solve crimes.

Live-action Lilo & Stitch: Disney is bringing everyone's favorite alien refugee to life, and they've now found a filmmaker for the job. According to The Hollywood Reporter, G.I. Joe: Retaliation and Crazy Rich Asians helmer Jon M. Chu will direct a live-action version of Lilo & Stitch, about an extraterrestrial experiment who arrives on Earth and befriends a lonely Hawaiian girl. 

Lynne Ramsay takes on Stephen King: The master of horror is still hot in Hollywood, and filmmaker Lynne Ramsay (You Were Never Really Here) is the next to feed the demand. According to The Hollywood Reporter, she will direct an adaptation of Stephen King's 1999 novel The Girl Who Loved Tom Gordon, which is about a girl who gets lost on a hiking trip and begins hallucinating.

New Transformers director: Paramount Pictures is moving forward with a new Transformers movie due in June 2022 and has decided on a director. According to The Hollywood Reporter, Creed II helmer Steven Caple Jr. will direct the next installment of the giant-robot sci-fi action franchise, working with a script by King Arthur: Legend of the Sword co-writer Joby Harold.

Spike Lee finds music in Viagra: The next Spike Lee joint will be a musical. About Viagra. Yep. Deadline reports that the Do the Right Thing and BlacKkKlansman director is working on a song and dance movie about the launch of the wonder drug, and it will feature original music by Stew Stewart and Heidi Rodewald of the Tony Award-winning show Passing Strange.

Lady Gaga boards Bullet Train: The already star-studded assassin movie Bullet Train is adding a few more talents to its list of passengers. First, Deadline reported Deadpool 2's Zazie Beetz joined the Brad Pitt-led ensemble. Then they named Michael Shannon to the pack. Last but certainly not least, Collider reports pop star turned Oscar-nominated actress Lady Gaga is on board.