This Week in Movie News: Adam Wingard to Direct 'Face/Off' Sequel, Two Re-Imaginings of 'The Wizard of Oz' Are on the Way and More

Need a quick recap of the past week in movie news? Here are the highlights: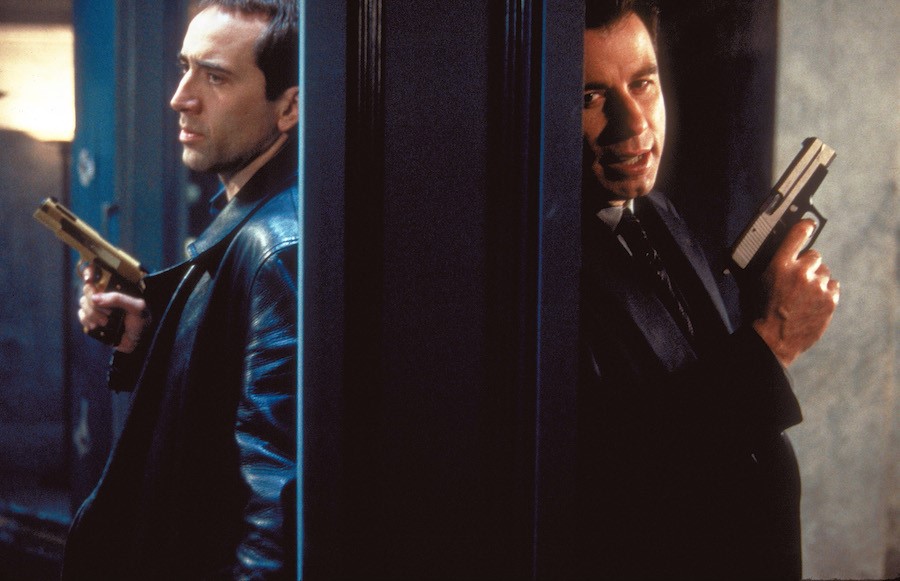 Another Face/Off: Godzilla vs. Kong director Adam Wingard is ready for his next big clash of titans. According to Deadline, the filmmaker will collaborate with his writing partner, Simon Barrett, for a follow-up to John Woo's 1997 sci-fi action movie Face/Off. Originally reported to be a reimagined reboot, Wingard later clarified on social media that he's doing a direct sequel. Whether that means John Travolta will return as FBI agent Sean Archer, and if so, could be swapping faces with a new villain, is unknown.

Stacy Osei-Kuffour to write Blade: Speaking of returning '90s action vehicles, Marvel's reboot of Blade — titled Blade, The Vampire Slayer — has found its writer. According to The Hollywood Reporter, playwright and Watchmen and Hunters story editor Stacy Osei-Kuffour will handle the screenplay. Oscar-winning actor Mahershala Ali is already cast in the title role, and he had a hand in making the choice of Osei-Kuffour.

Nicole Kassell is headed to Oz: Speaking of women involved with Watchmen, the show's Emmy Award-winning executive producer and sometime director Nicole Kassell has landed her next feature. According to Deadline, Kassell, who also made the appropriately titled film The Woodsman, is set to helm a new, reimagined adaptation of The Wonderful Wizard of Oz for New Line. Meanwhile, according to The Hollywood Reporter, the animated musical Toto, which depicts the Oz story from the dog's point of view, is moving forward at Warner Bros.

Michael Greyeyes joins Firestarter: Another supernatural remake, this one from the 1980s, has cast one of its villains. Deadline reports that the Blumhouse new adaptation of Stephen King's Firestarter, has cast Native actor Michael Greyeyes, fresh off his buzzy performance at Sundance in Wild Indian. Greyeyes will play the role of John Rainbird, who is Cherokee in the book. Zac Efron is also co-starring in the movie, which is about a young girl with pyrokinetic powers.

Elisabeth Moss is Eleanor Coppola: Barry Levinson's untitled movie about the making of The Godfather already had Oscar Isaac playing Francis Ford Coppola, and now it's cast his wife. According to Deadline, The Invisible Man actress Elisabeth Moss will portray Eleanor Coppola, was was known to be on set and shot behind-the-scenes footage during production of the Godfather movies. Given Moss' present star status, we can assume the Eleanor role is more than just a common supportive spouse part.

Jack Black reunites with Eli Roth for Borderlands: Two new additions joined the cast of Borderlands this week. First, Collider reported that Jamie Lee Curtis had joined Eli Roth's video game adaptation as archaeologist Dr. Tannis. Then, Jack Black, who worked with Roth and Borderlands star Cate Blanchett on The House With a Clock in Its Walls, was reported to be signing on to voice the sarcastic robot known as Claptrap. 

Gillian Anderson follows a White Bird: Another adaptation in the works has cast Gillian Anderson in a major role. Deadline reports the actress will star in White Bird: A Wonder Story, which is based on a graphic novel connected to the book and family film Wonder. The World War II-set Holocaust drama involves the grandmother of a character from that original tale and first appeared as a short story in a spin-off book called Auggie & Me.