Fandango Staff Picks: Murder Mysteries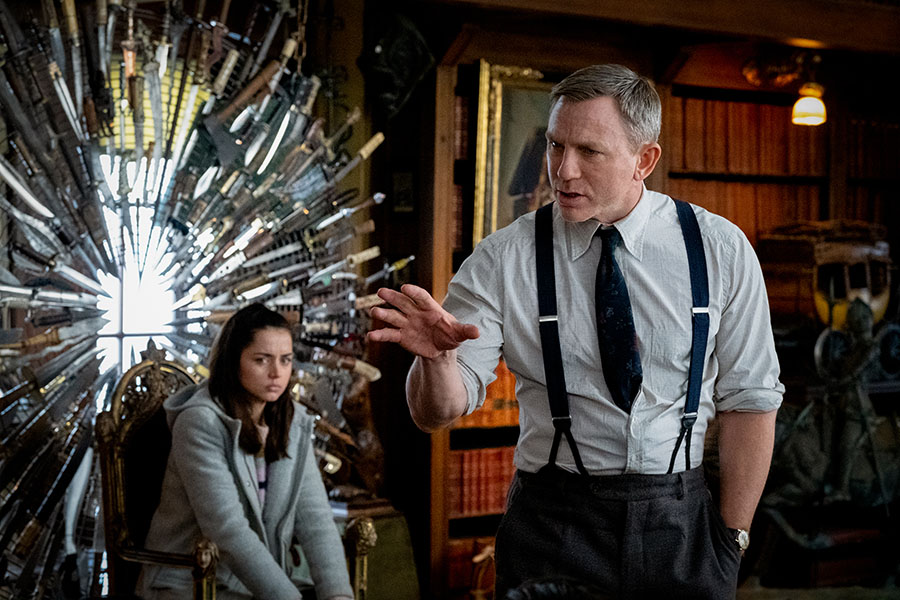 Murder is one of humanity's oldest crimes, and figuring out who did a given deadly deed makes for some of humanity's most compelling stories. Join us as we look at some of the best whodunnits, howdunnits and whydunnits to grace the silver screen. They're all available to watch on FandangoNOW in this list curated by Fandango staff.

The ensemble murder mystery is a venerable Hollywood tradition, and Rian Johnson's intricately-plotted Knives Out is a classic example. Daniel Craig, Ana de Armas, Chris Evans and Toni Collette lead a group of A-list stars who leave no piece of scenery unchewed – and clearly have a blast doing it. You'll never look at doughnut holes in quite the same way again.

More ensemble mysteries: Bad Times at the El Royale; Gosford Park; Murder on the Orient Express (1974), Murder on the Orient Express (2017); The Last of Sheila

In Taylor Sheridan's Wind River, a newly-minted FBI agent (Elizabeth Olsen) travels to a Native American reservation in Wyoming to solve a brutal murder. She's joined by the park warden (Jeremy Renner) who discovered the young woman's body. Two things become apparent quickly: Renner's character has a deeper connection to the case than he wants to let on, and there's someone who will go to great lengths to stop them from solving the murder. Wind River centers on a real-world issue that's often overlooked by outsiders, and the story will stay with you for a long time.

More dramatic mysteries: The Girl on the Train; In the Heat of the Night; Klute; Lone Star; Mortal Thoughts; Mystic River; Stage Fright; The Secret in their Eyes

Of course, murder is no laughing matter – but the act of solving one sure can be. Based on the classic board game, Clue brings together a cast that features Tim Curry, Madeline Kahn, Christopher Lloyd and Lesley Ann Warren at the top of their comic games. Full of quotable lines and featuring three potential endings, Clue will keep you laughing and guessing for hours.

More laughs: Game Night; Happy Death Day; Kiss Kiss Bang Bang; Sherlock Holmes; The Nice Guys; The Thin Man; Who Framed Roger Rabbit

A good thriller keeps the audience on the edge of their seats, trying to figure out just what's going on – and no one did thrillers quite like Alfred Hitchcock. On paper, it doesn't sound like "guy watches neighbors through window" would be much of a story – but in reality, Rear Window slowly ratchets up the anxiety. Temporarily homebound, photographer Jeff (James Stewart) has a limited view of the outside world. Are the neighbors he watches through his window innocently going about their business, or is something more sinister afoot? Rear Window was released in 1954, but it's taken on new relevance in 2020. For another riff on the theme, try Disturbia.

More thrillers: Dial M for Murder; North by Northwest; Basic Instinct; Charade;  Dolores Claiborne; Gone Girl; Memento; The Fugitive; The Girl with the Dragon Tattoo (2009); The Girl with the Dragon Tattoo (2011)

Investigating a serial killer requires a specialized set of cinematic tools. It's often easy enough to determine that multiple murders were carried out by one person, what with the average cinematic serial killer's tendency to leave some sort of calling card. The challenge is in understanding the killer's pattern so you can beat them to their next victim. In David Fincher's Seven, two detectives (Brad Pitt and Morgan Freeman) are on the trail of a serial killer who bases his murders on the seven deadly sins. The killer leads the detectives right to him… and right to an iconic film climax.

More serial killers: Zodiac; Copycat; Scream; I Know What You Did Last Summer; Psycho

If the cinematography is shadowy, the lead character is a hard-boiled private detective investigating a murder, the female lead is alluring but a little shady, and the release date is in the 1940s, you probably have a classic film noir on your hands. Take The Big Sleep: Humphrey Bogart plays Philip Marlowe, who takes on what seems like a straightforward blackmail case. He quickly finds himself enmeshed in a web of drugs, illicit gambling, pornography and multiple killings. Humphrey Bogart and Lauren Bacall's legendary chemistry brings sparkle to this otherwise dark procedural. Fun fact: Legendary writer William Faulkner is one of the credited screenwriters on the script adapted from Raymond Chandler's novel.

More classic noir: Lady in the Lake; Laura; The Maltese Falcon; Out of the Past; Phantom Lady

The tradition of classic noir lives on in neo-noir films, albeit with brighter color. In Brick, Joseph Gordon-Levitt plays Brendan, a high school student drawn into the detective role when an ex-girlfriend disappears. With a few nudges from femme fatale Laura (Nora Zehetner), Brendan's impromptu investigation leads him into an underworld of heroin dealers, betrayal and murder.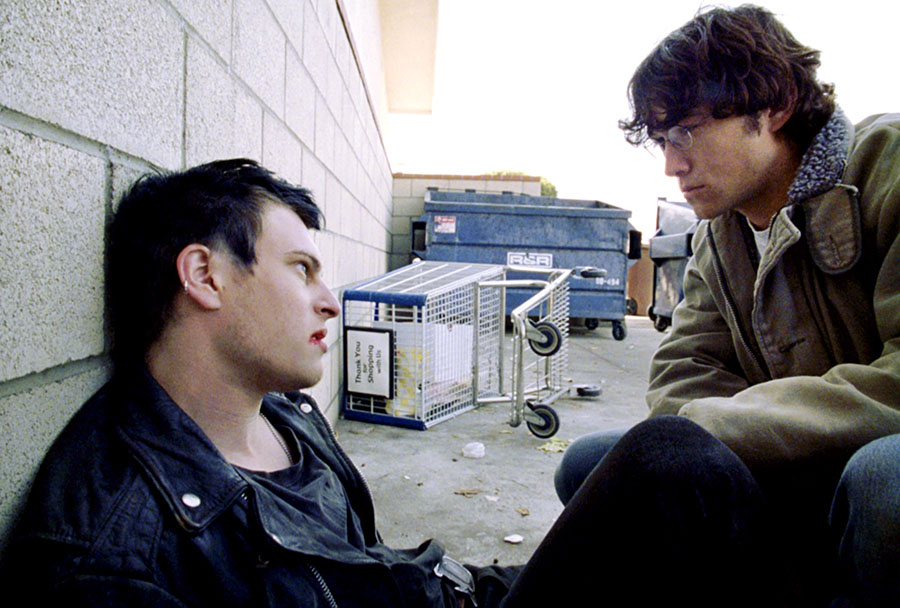 More neo-noir: Blow-Up; Chinatown; Devil in a Blue Dress; LA Confidential; Mulholland Drive; Motherless Brooklyn; Shutter Island; Primal Fear; Veronica Mars

For more murder mysteries, check out over 70 of our staff's picks on FandangoNOW.