Dogs Delivering Beer, Anderson Cooper Becomes a Dad & 6 Other Good Things That Happened This Week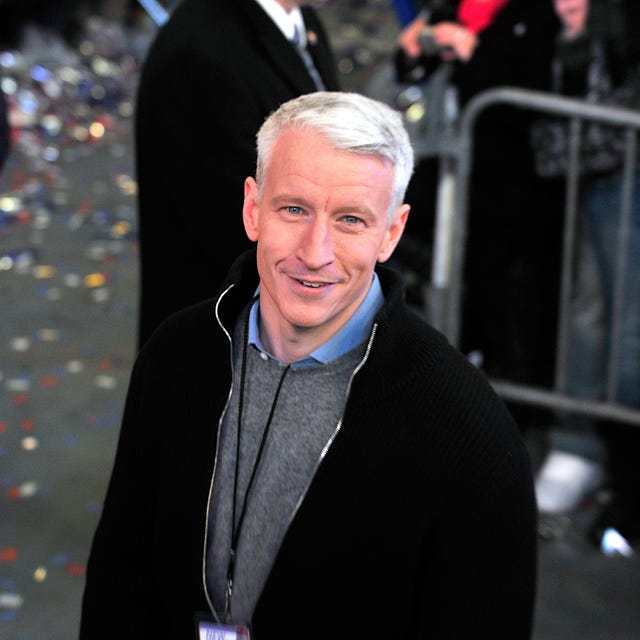 Joe CorriganGetty Images
This week, Beyoncé and Rihanna sensed the world needed a little something and bestowed us with gifts. First, Bey hopped on a surprise remix of Megan Thee Stallion's "Savage." (Her Tina Knowles name-check added several years to my life.) Then, RiRi's new Amazon documentary made headlines. (While you're in the giving mood, maybe drop R9…?) Both were pop culture reminders to keep your head up and forge on during uncertain times. Below, eight other positive moments from the week.
Advertisement – Continue Reading Below
2
A Moving Service Provides Free Moves For Domestic Abuse Survivors
College HUNKS Hauling Junk & Moving is providing free moves for victims of domestic abuse during the pandemic. The company has partnered with national domestic violence shelters and local police departments to ensure safe removal from dangerous home situations. "As a company, we knew we had to give back and a few weeks ago I was reading an article about the rise of domestic violence," Nick Friedman, the company's co-founder and CEO said. "I instantly knew how we could give back with our services."
You can find more information about the process on the brand's website, as well as other ways they are using their trucks to move COVID-19 testing supplies. Two meals for children will be provided via Feeding Children Everywhere for every job performed.
4
RuPaul's First Digital DragCon Is This Weekend
Sashay away from your blues and over to RuPaul's inaugural digital DragCon. Presented on World of Wonder's YouTube channel,WOWPresents, the party will take place on May 2 and May 3 at 2 p.m. PT / 3 p.m. ET. There will be Q&As, virtual performances, and appearances from your favorite drag stars. And you can enjoy it all from the comfort of your couch.
Advertisement – Continue Reading Below