Cannes Film Festival 2021 Preview: 10 Titles to Watch

The Cannes Film Festival was cancelled in 2020 due to COVID-19 precautions. The 2021 version, set to kick off today, will be the first major in-person film festival (without an online option) since the 2020 Sundance Film Festival.  The last Cannes Film Festival was one of the most momentous events in the prestigious festival's history, launching Quentin Tarantino's Once Upon a Time in Hollywood, awarding the Palme d'Or to the eventual Oscar Best Picture winner, Parasite, and launching international hits like Portrait of a Lady on Fire (France), Bacurau (Brazil), and Pain and Glory (Spain). Many of this year's headliners, from Wes Anderson's The French Dispatch, to Paul Verhoeven's Benedetta, and Leos Carax's Annette, actually held off their release for an entire year in order to get to premiere in the south of France, which they would've received in 2020 if not for the global pandemic.

If you're a movie fan who's highly online, you are bound to see many reactions to many of the below films as the excitement of in-person festival season officially kicks off at Cannes; so here's a primer of what some of the buzziest films premiere on La Croisette are.

Annette

Starring: Adam Driver, Marion Cotillard, Simon Heldberg, the Sparks Brothers

Directed by: Leos Carax (Holy Motors)

Annette is the first English-language film from Leos Carax, one of the leaders of the French film movement of the 1980s/1990s, Cinéma du look, a chic combination of New Hollywood antiheroes and music video aesthetics. So, it's fitting that Carax's first movie in English would be an original musical. The film is a romance between Adam Driver and Marion Cotillard, where he is a stand-up comedian and she is an opera singer, but beyond the pairing of those two actors in musical numbers, the most exciting ingredient in Annette is that the original songs and music were written by the Sparks brothers. Yes, the same brother musical duo (Ron Mael and Russel Mael) that Edgar Wright's documentary, The Sparks Brothers just chronicled (in select theaters now available to rent on Vudu this Friday). Fittingly, the primary musical number featured in the trailer is "So May We Start" and Annette, patiently awaiting release, will kick off the Cannes Film Festival tonight!

US Release Date: Annette will be released in theaters on August 6, 2021.

The French Dispatch

Starring: Tilda Swinton, Frances McDormand, Bill Murray, Jeffrey Wright, Adrien Brody, Benicio Del Toro, Owen Wilson, Léa Seydoux, and Timothée Chalamet

Directed by: Wes Anderson (The Grand Budapest Hotel)
The extended title of Wes Anderson's latest is The French Dispatch of the Liberty, Kansas Evening Sun which highlights the main elements that we know about his film: it centers on ex-pat journalists publishing story collections in France. Like The Grand Budapest Hotel, Anderson's most successful film yet in regards to both box office and awards recognition, The French Dispatch will feature a fictional European location, set roughly half a century ago, as the playground for Anderson's whimsical and heightened style. And the cast is even larger than we listed above, as some Anderson mainstays like Willem Dafoe, Anjelica Huston, Edward Norton, and Jason Schwartzman will also appear in one way or another.

US Release Date: October 22

Benedetta

Starring: Virginie Efira, Charlotte Rampling, Daphné Patakia, Lambert Wilson

Directed by: Paul Verhoeven (Total Recall, Basic Instinct)
Like the two films above, the latest from the great former-Hollywood provocateur, Paul Verhoeven, was held over from the Cannes 2020 festival that never was. It gives Verhoven back-to-back films in competition at the festival, following 2016's controversial Elle. Controversy, of course, goes hand in hand with the credit "directed by Paul Verhoeven" and Benedetta surely will fill that bill as well. It is a true story of a lesbian relationship in a 17th century monastery. Most of Verhoeven's collaborators on Elle are back, including Virginie Efira who played a neighboring devout Catholic in the 2016 film, who will now have her devoutness tested by sexual desire.

US Release Date: currently not set, however the film has been acquired for US theatrical distribution by IFC Films.

Stillwater

Starring: Matt Damon, Abigail Breslin, Camille Cottin

Directed by: Tom McCarthy (Spotlight)

Stillwater is the Amanda Knox-inspired story of a father (Matt Damon) traveling to Europe because his daughter (Abigail Breslin) is being held for the murder of her study abroad roommate with minimal proof. Despite a standard thriller trailer there is big festival pedigree here. Not only is it the first film from Tom McCarthy since Spotlight won Best Picture in 2016 (for which, McCarthy also won an Oscar for Best Original Screenplay) but it's also co-scripted with French writer Thomas Bidegain who was written two past Palme d'Or winners for Jacques Audiard (Deephan and A Prophet). Audiard has another new film in competition this year as well, Paris, 13th District staring Portrait of a Lady on Fire's Noémie Merlant.

US Release Date: July 30
Titane

Starring: Vincent Lindon, Garance Marillier, Agathe Rouselle

Directed by: Julia Docournau (Raw)

We do not know what Titane is, but in terms of marketing style, the trailer above looks like a collision of David Cronenberg's Crash and Gaspar Noé's Climax without a helmet. Whatever it is will likely be deeply unsettling as director Julia Ducournau's debut film, the psychosexual cannibal coming of tale Raw, caused fainting spells at a few film festivals back in 2016. Will people faint or vomit in their tuxedos and formal dresses? Stay tuned! In between Raw and Titane, Docournau also directed a few episodes of M. Night Shyamalan's The Servant.

US Release Date: currently not set, however the film is set to be released in theaters by NEON.
After Yang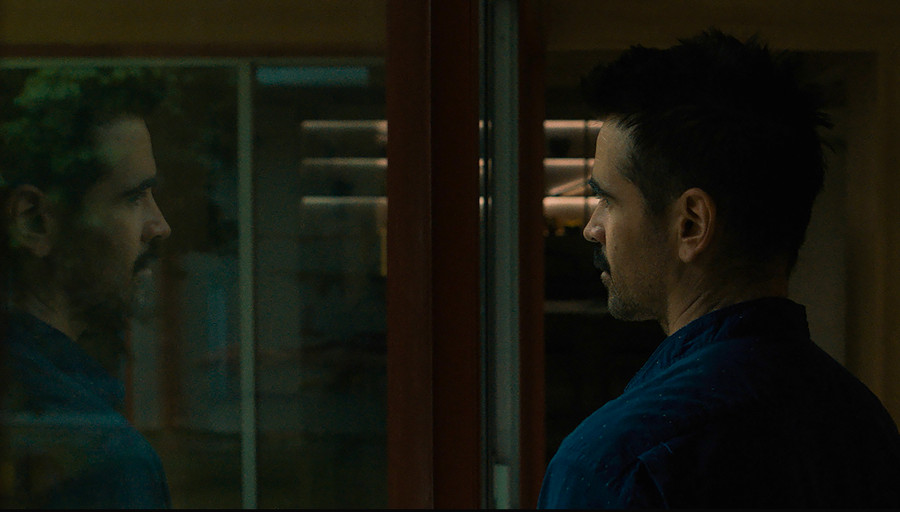 Starring: Colin Farrell, Jodie Turner-Smith, Justin H. Min, Haley Lu Richardson

Directed by: Kogonada (Columbus)

After Yang is Kogonada's follow up to his gorgeous architectural indie hit, Columbus (also starring Haley Lu Richardson). Yang is an original sci-fi and it has not only an appealing cast led by Colin Farrell and Queen & Slim's Jodie Turner-Smith but also the full force of A24 behind it. The logline — "In a near future, a family reckons with questions of love, connection, and loss after their A.I. helper unexpectedly breaks down" — with the pedigree behind and in front of the camera makes this one of the buzziest films not in competition.

US Release Date: Currently not set, but A24 will distribute theatrically in the US.
Bergman's Island

Starring: Tim Roth, Vicky Krieps, Mia Wasikowska, Anders Danielsen Lie

Directed by: Mia Hansen-Løve (Things to Come)

Bergman's Island is the English-language debut of Mia Hansen-Løve (Things to Come, Eden) was also an official selection from last year that was held until 2021. Her previous films were also familial dramas, and this one features Tim Roth and Phantom Thread's Vicky Krieps as a filmmaking couple who venture to island, kids in tow, that Ingmar Bergman wrote most of his screenplays on. As they begin to work, their fiction starts to blend into reality. For Hansen-Løve the long awaited premiere will be bittersweet as in the year in between she lost her father to COVID-19.

US Release Date: currently not set, and the film is looking for US distribution via the festival.
Red Rocket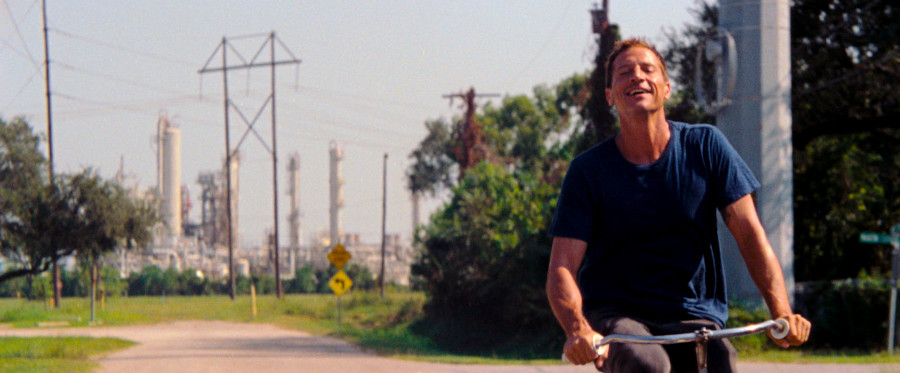 Starring: Simon Rex, Suzanna Son, Bree Elrod

Directed by: Sean Baker (The Florida Project)

I've highlighted a number of films that were made pre-COVID and held for their festival debut at Cannes, but Sean Baker's Red Rocket is not one of those. Baker follows up The Florida Project with a film he wrote and made during COVID because his next project wasn't viable to be made under pandemic restrictions. Red Rocket is an intimate story of a porn star (Simon Rex) coming home. This will be Baker's first film in competition at Cannes.

US Release Date: Currently not set, but A24 will distribute theatrically in the US.
Memoria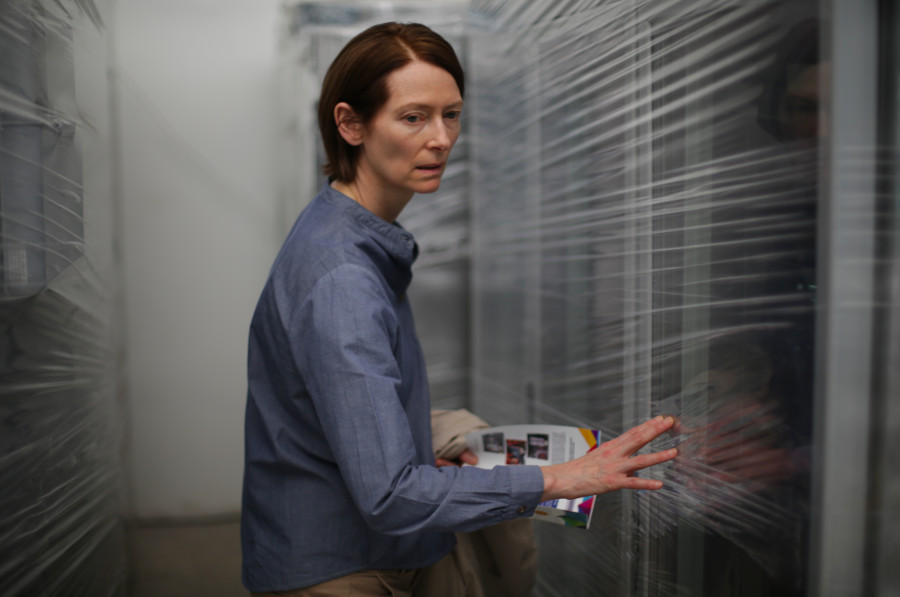 Starring: Tilda Swinton, Elkin Díaz, Jeanne Balibar, Juan Pablo Urrego

Directed by: Apichatpong Weerasethakul (Uncle Boonmee Who Can Recall His Past Lives)

While there are not many American or British directors debuting films at this year's Cannes you might have noticed an "English-language" trend that continues with Memoria, as it's the English-language debut of Thai avante-garde filmmaker Apichatpong Weerasethakul. Weerasthakul won the Palme d'Or a decade ago for his dreamy and bizarre Uncle Boonmee Who Can Recall His Past Lives. Memoria stars Tilda Swinton as a woman traveling abroad in Cambodia who starts to hear "strange sounds."

US Release Date: currently not set, however the film is set to be released in theaters by NEON.
The Velvet Underground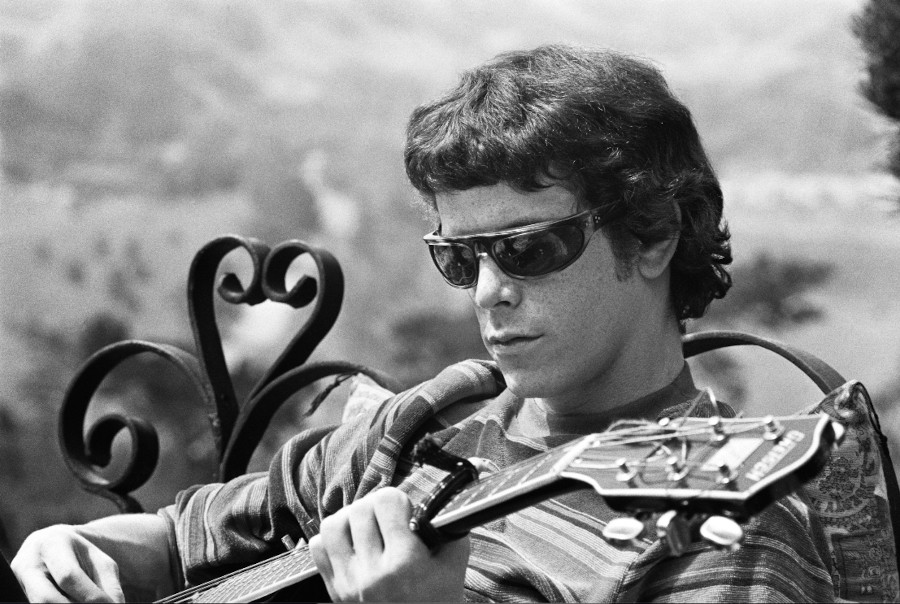 Directed by: Todd Haynes (Carol)

Todd Haynes returns to Cannes for a special screening of his documentary on every rock band's favorite rock band, The Velvet Underground. The iconic NYC band, fronted by Lou Reed and sometimes Nico, were a part of the Andy Warhol Factory scene, and created the ethos of indie rock for decades to come. This will be the first documentary from Haynes since his film debut, The Karen Carpenter Story, although we don't think this one will be told via black-and-white Barbie footage.

US Release Date: currently not set, however the documentary will be released by Apple.

In closing: Jodie Foster is receiving a career achievement award. And you don't have to be in Cannes to hear from her about some iconic performances she's given—you can head right on over to our YouTube channel for a career retrospective we did. Just drink some espresso, put on some gull noises, and blow a fan in your direction and it's like you're on the Mediterranean.

And, like the films that were slated for viewing last year, this year's jury is headed by Spike Lee who would've not only presided over the 2020 festival but also seen the debut of his film Da 5 Bloods. The Lee-headed jury (joint?) will announce their winners on Sunday, July 18. Be sure to check back for that as well as a wrap-up post on my favorite movies from the festival overall. Some which may not already be featured here! Au revoir!