2020 Toronto International Film Festival Preview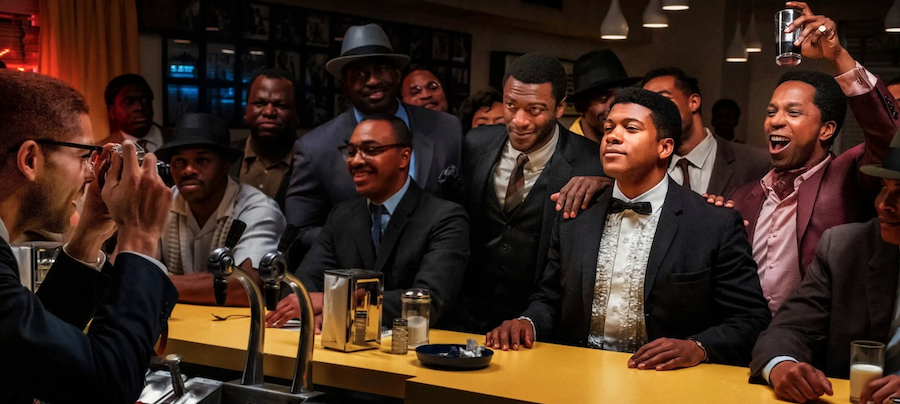 It is one of the fall season's most exciting events in the world of film, but this year the Toronto International Film Festival will look a little different. With a mix of virtual and in-person screenings and conversations, the festival – historically known to be a major precursor for awards season – is presenting a scaled-down slate of films while adapting to an ever-evolving pandemic landscape.

But that doesn't mean the films aren't any less significant. Quite the contrary, actually. The lineup may be smaller, but there is still a lot to look forward to when it comes to this year's festival. Here's what we're most excited for…

Early Award Contenders

Here are a few titles that are already garnering awards attention…

One Night in Miami

She has conquered the Oscars and the Emmys as an actress, but now Regina King is stepping behind the camera and making her feature directorial debut with One Night In Miami (pictured above), a film that is already eliciting awards attention. The conversational drama provides a fictional account of a night out amongst friends following Mohammad Ali's defeat of Sonny Liston to win boxing's Heavyweight Championship in 1964. The story goes that following the fight, Ali celebrated with friends Jim Brown, Malcolm X and Sam Cooke. What follows is a film that imagines what all went down when these icons and cultural leaders got together for a night out in Miami.  

Nomadland (Get tickets or sign up for a Fan Alert)

Director Chloe Zhao may be known to superhero fans as the director of Marvel's upcoming Eternals movie, but prior to that film arriving in 2021, she is behind the camera for Nomadland, starring recent Oscar winner Frances McDormand (Three Billboards Outside Ebbing, Missouri). McDormand stars as a woman who loses everything in the Great Recession and decides to try life as a nomad, journeying across the American West. Considering Zhao cast real-life road dwellers for the film, we're expecting a very naturalistic character portrait and some gorgeous mountain vistas.

Pieces of a Woman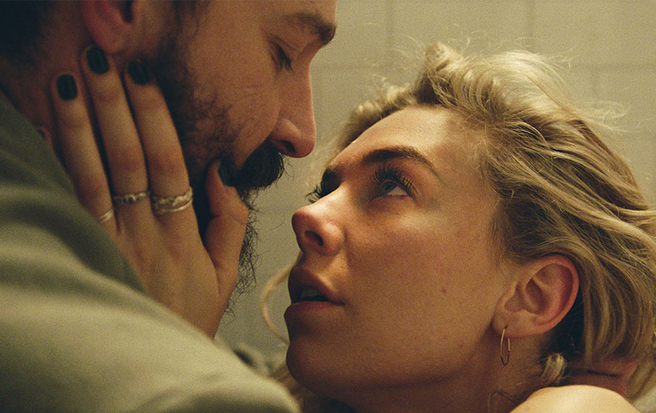 Critics are already raving about Vanessa Kirby's (The Crown) performance in this film, where she stars opposite Shia LaBeouf as a woman grieving the traumatic loss of her baby. The death, which occurs during a home birth that is detailed during the film's chaotic first half hour, unfolds in a single shot and sets the stage for an unsettling story about grief and how to move on from an event so overwhelmingly devastating. The film also features Molly Parker, Sarah Snook, Ellen Burstyn, Benny Safdie and Martin Scorsese, as an executive producer.

Can't Miss 'Em in This!

A collection of our most anticipated performances from films in this year's festival…

Halle Berry in Bruised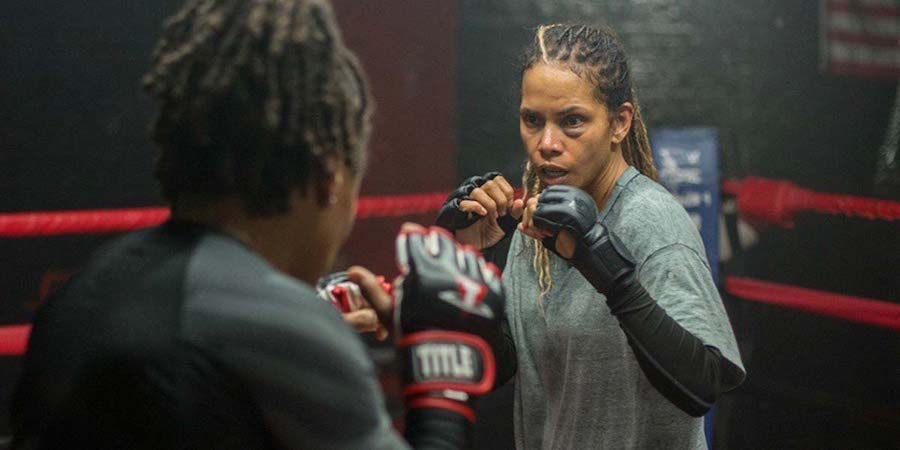 This first one is a bit of a cheat because we're just as excited for Halle Berry's performance as a disgraced MMA fighter as we are about the film itself, which marks Berry's directorial debut. In it, she plays the aforementioned fighter who's looking for a shot at redemption in the ring, while also searching to reconnect with her estranged child.

Mark Wahlberg in Good Joe Bell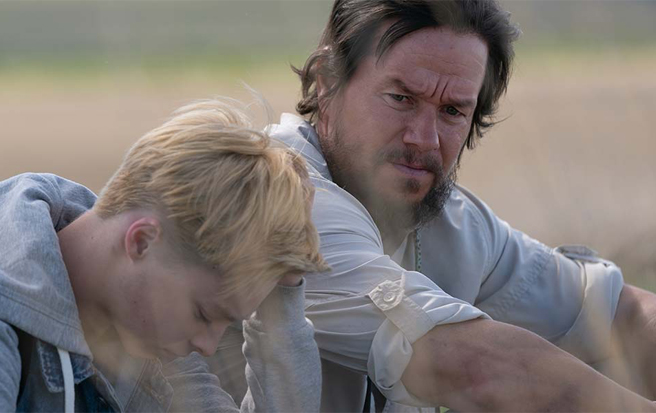 We're big fans of director Reinaldo Marcus Green's 2018 directorial debut, Monsters and Men. Like that film, which explored the aftermath of a police shooting from different perspectives, Good Joe Bell also explores the complexities around another timely topic: teen bullying. In what may be one of his most dramatic roles, Mark Wahlberg stars as Joe Bell, a father whose gay teen son commits suicide after being bullied. He then sets out on a walking tour across America to speak out against what happened.

Caleb McLaughlin in Concrete Cowboy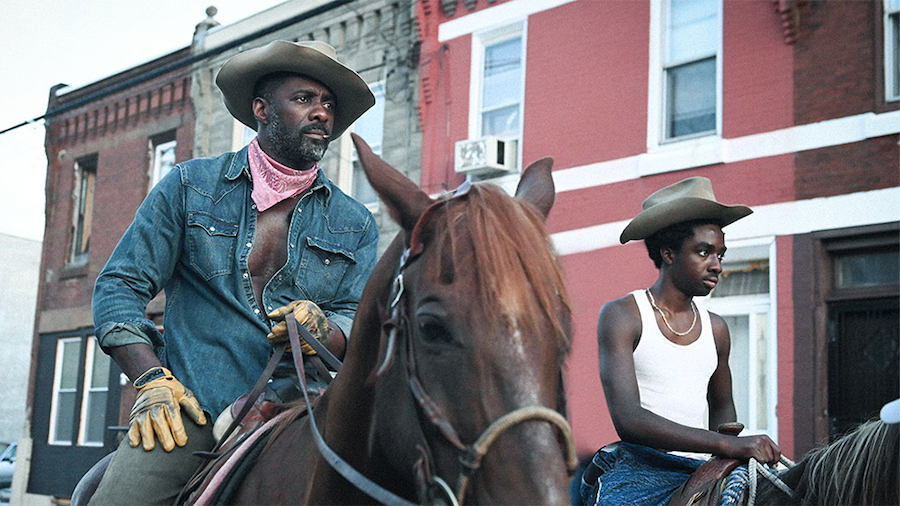 While the thought of Idris Elba riding a horse and playing an urban cowboy may be the more alluring part of this film, we're more excited to check out Caleb McLaughlin (Stranger Things), who's already receiving praise for his breakout performance alongside Elba. The film follows a 15-year-old boy who is sent to live with his estranged father where he learns all about the world of horseback-riding urban cowboys.

Rosamund Pike in I Care a Lot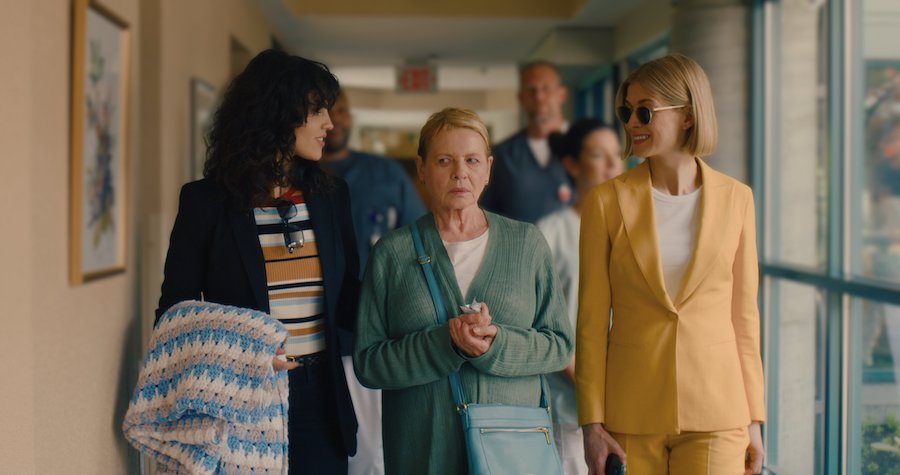 Fans of icy Rosamund Pike performances are in for a treat with the darkly comic thriller I Care a Lot, which takes a look at elder abuse through the lens of a pair of con women played by Pike and Eiza Gonzáles. When the duo spot a wealthy older woman (Dianne Weist) who appears to be the perfect target for their next swindle, things go sideways when she isn't who she appears to be.

Saorise Ronan and Kate Winslet in Ammonite (Get tickets or sign up for a Fan Alert)

Our only duo on this list, Ronan and Winslet star opposite one another in the film Ammonite, about a fossil hunter in 1840s England (Winslet) who takes a woman (Ronan) under her wings, leading to an intense intimidate relationship that changes both their lives forever. Ronan and Winslet are powerhouse actresses who count ten Oscar nominations between them. Will Ammonite lead to more?

Cool Story, Bro

Here are a few films that stand out due to a wild, intriguing premise…

Shadow in the Cloud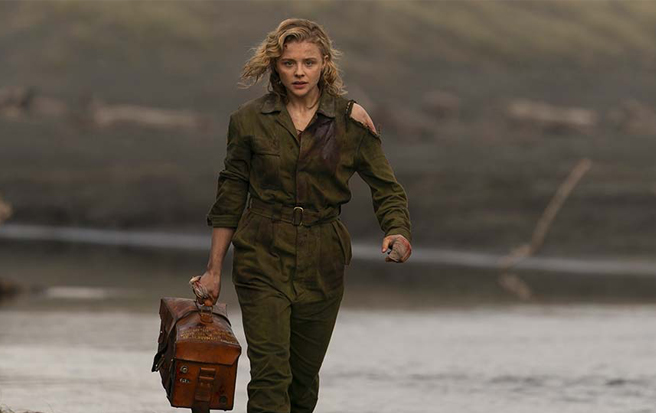 We're always fans of war movies that add monsters to the story (who isn't?), and this Midnight film starring Chloe Grace Moretz has got our attention. In it, she stars as a WWII pilot traveling on a B-17 Flying Fortress who encounters a strange creature hanging outside the plane. Is it real? Is it fake? And will she ever convince the bevy of male soldiers around her that they are in grave danger?  

Another Round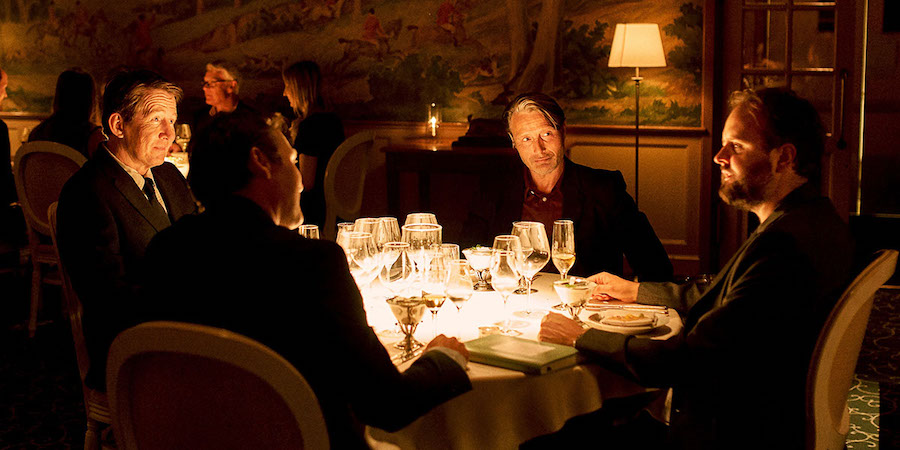 Mads Mikkelson stars in this rowdy comedy about a man who attempts to pull himself out of a rut by making sure that he is legally drunk all day, every day. Something tells us this won't end well…

Get the Hell Out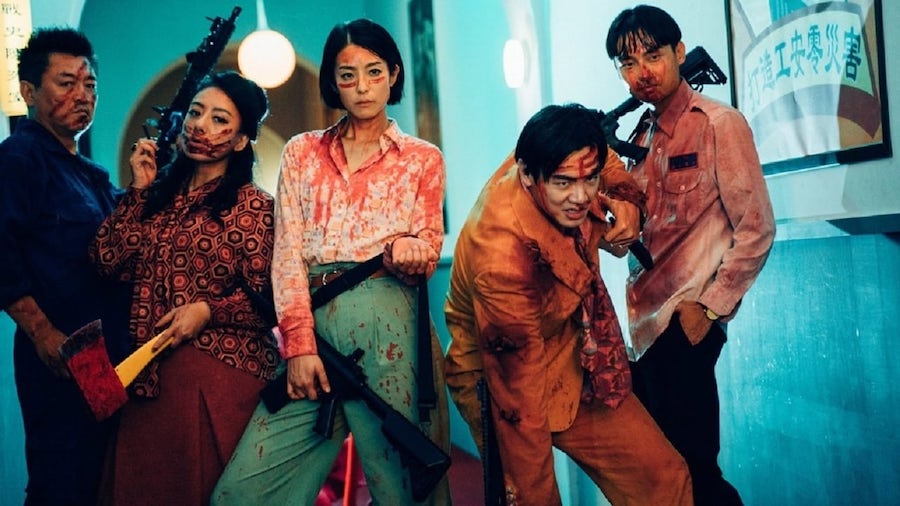 You may not be down for a film about a deadly virus right about now, but if you are then this wild horror film may be for you! Directed by I.-Fan Wang, Get the Hell Out reveals what happens when Taiwan's parliament comes under attack by a wicked zombie outbreak.

For more, the Fandango staff curated a list of our favorite movies that premiered at the major film festivals over the years. You can watch all of them over at FandangoNOW.

We'll be back later in the festival with more recommendations. To see everything this year's Toronto International Film Festival has to offer, visit their official website here.